---

Welcome to the Lotus Notes/Domino FAQ (Frequently Asked Questions) Web site. This site contains answers to some of the most frequently asked questions on the
comp.groupware.lotus-notes.misc,
comp.groupware.lotus-notes.admin,
comp.groupware.lotus-notes.programmer, and
comp.groupware.lotus-notes.apps Usenet newsgroups, the LNOTES-L mailing list, and the Lotus Domino Discussion Area.
The goal of this web site is to provide the highest quality, most informative content for present and potential Notes users. If there is a correction to the FAQ, please send mail to the

FAQ Maintainer. However, please remember that a FAQ is a Frequently Asked Question. For other questions, please try the newsgroups, mailing lists and web discussion forums mentioned in the FAQ; these resources are monitored and FAQs will be added as needed.
You are visitor number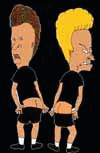 since July 20th, 1996.

Search the Lotus Notes/Domino FAQ


What's New!


Notes R3


Notes R4


Notes/Domino 4.5


Notes/Domino 4.6


Notes/Domino R5


FAQs for Printing


Notes vs. WWW


Notes vs. Exchange


All Published Notes Books


Recommended Books


Credits


About This Site
A copy of all the HTML documents on this site is available.

Standard Disclaimer for the Lawyers: Lotus Notes is a Trademark of Lotus Development Corporation. Most of the information in this FAQ site was culled from the sources list above and personal experience; there is no intention to misrepresent anyone or anything. Use any of these tips at your own risk. All copyright rules apply as appropriate; if a FAQ is placed on another web site, credit for the FAQ must be given and a link must be provided to the original FAQ. If there is anything illegal here, let the maintainer know and it will be removed immediately.
---
Last Modified: February 1, 2000

Ken Yee